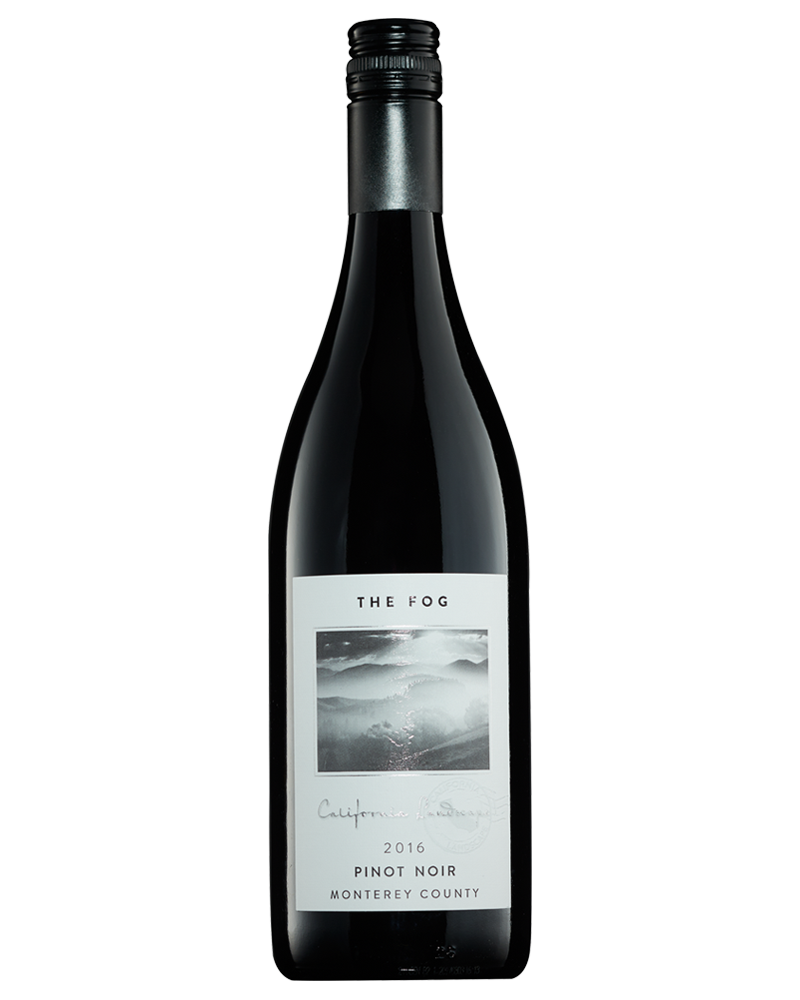 THE FOG PINOT NOIR
VINTAGE
2016
APPELLATION
Monterey County
VARIETAL
Pinot Noir
Not just the name, the "Fog" is an essential ingredient in this Pinot Noir. The intrusion of the marine layer over the California coast provides significantly cooler air temperatures enabling the grapes to sustain balancing natural acidity and perfect fruit ripeness.
That ideal environment delivers a Pinot Noir that dances on the tongue. Wonderful ruby color and lush fruit flavors abound highlighted by cherry notes. Smooth from start to finish.
Elegantly structured and perfectly balanced, The Fog delivers a uniquely fruity Pinot that will surely please. Pairs well with any entree, or just enjoyed on its own.