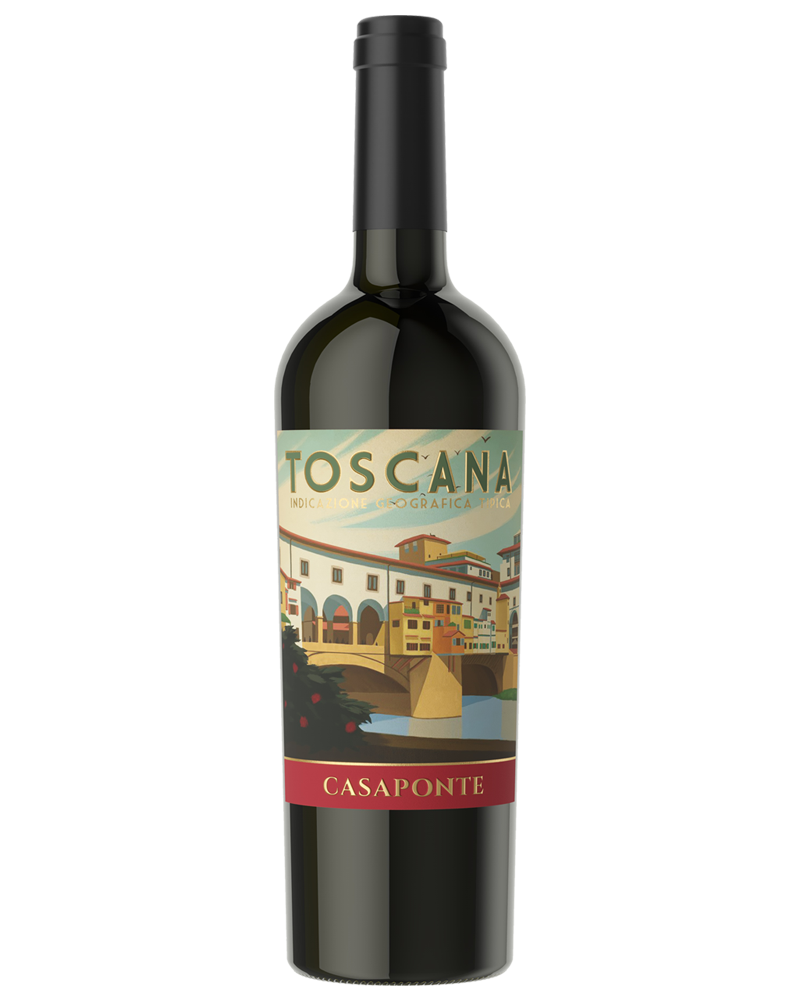 CASAPONTE SUPER TUSCAN IGT
APPELLATION
Tuscany, Italy
VARIETAL
85% Sangiovese 15% Merlot
TASTING NOTES:
The best Tuscan winemaking expression. Dark fruit and vanilla aromas enhance the flavors of dried strawberries, plums, violet and red cherries on the palate.
Delicious with pasta dishes and grilled meats.
WINEMAKING:
This wine is crushed almost immediately, and then quickly are put into tanks for fermentation. When the primary fermentation is complete, the wine is filtered and put into barrels for a 6 month aging period to obtain optimal color and tones.