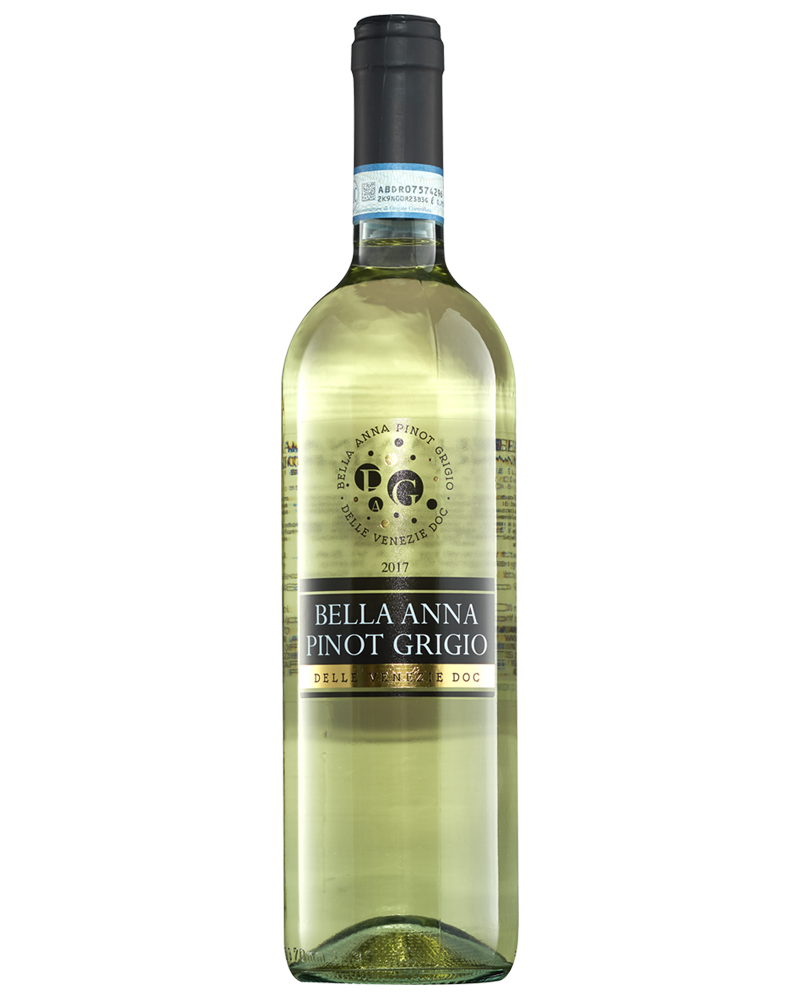 2017 BELLA ANNA PINOT GRIGIO
DOC Delle Venezie
VINTAGE
2017
APPELLATION
Veneto region, Italy
VARIETAL
100 % Pinot Grigio
2017 marks the first vintage that Pinot Grigio from the Veneto is now DOC.
Ah Pinot Grigio, a zesty white wine that is as refreshing as a cold glass of lemonade on a hot summer's day.
The second most popular white wine in America, Pinot Grigio is a dry white wine that has a punchy acidity with flavors of lemons, limes, green apples and honeysuckle.
In northern Italy's Veneto region, near Venice, the 2017 Bella Anna Pinot Grigio vines are planted on hillside vineyards situated 750 feet above sea level, where they benefit from welldrained, mineral rich, volcanic basaltic rock and chalky clay soils.
Handpicking and cold fermentation promotes fresh acidity, and the wine is not oak aged, allowing the grapes' varietal character to remain prominent at its most basic