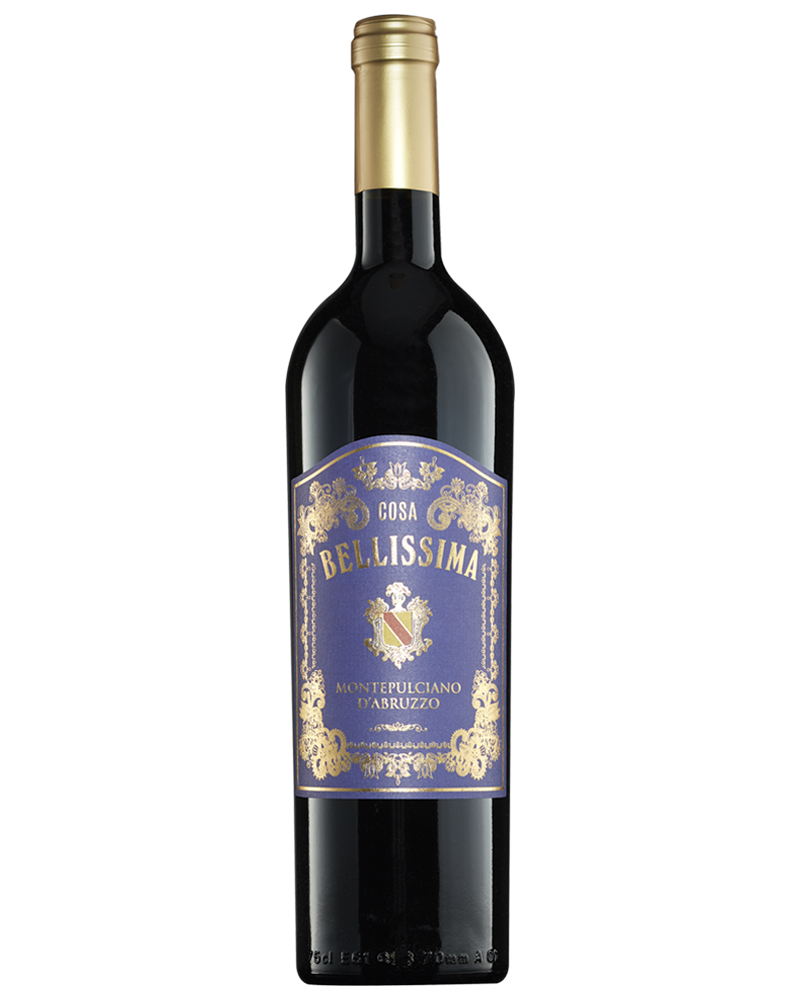 COSA BELLISSIMA
Montepulciano d' Abruzzo DOC
VINTAGE
2016
APPELLATION
Vendemmia, Italy
VARIETAL
100% Montepulciano di Abruzzo
TASTING NOTES: Color: Intense ruby color. Bouquet: Vinous and pleasant scent with a delicate bouquet. Taste: Robust warm-hearted glassful of black fruit, with a touch of wood smoke and tar.
VINEYARD: From hilly vineyards of the Abruzzo region, on terrains sloping down towards the sea. Clayey and limestone soil.
WINEMAKING: Old traditional vinification method: completely mature grapes are harvested from vineyards and processed in membrane presses. The fermentation takes place at controlled temperatures with a prolonged maceration with the skins.