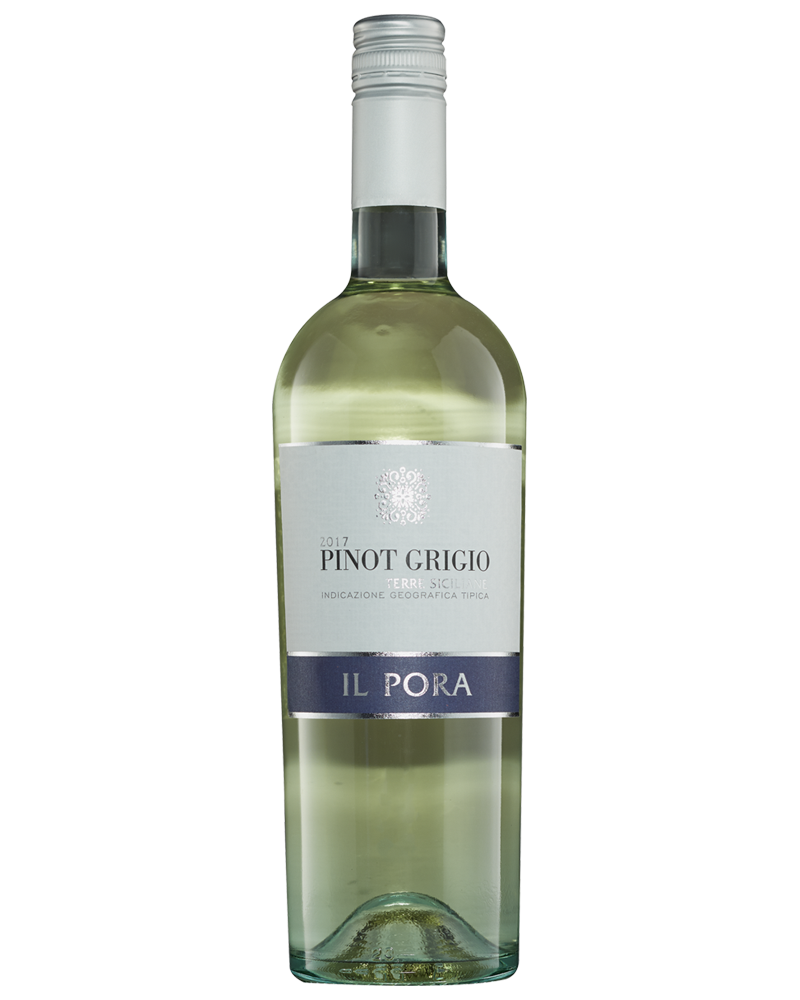 IL PORA PINOT GRIGIO IGT Terre Siciliane
VINTAGE
2017
APPELLATION
Terre Siciliane, Italy
VARIETAL
100% Pinot Grigio IGT
TASTING NOTES: Color: Straw yellow with greenish reflections. Bouquet: Fresh and rich fruity aromas of apple and pear with a hint of citrus fruit that fade into the floral bouquet. Taste: Fresh and fruity, very clean and crisp.
VINEYARD: Relatively deep alluvial based soils of medium texture with a mix of limestone and sand. Dark soils with a good content of organic matter.
WINEMAKING: Grapes are de-stemmed crushed and the resultant must is rapidly chilled to 8°C on its way to the pneumatic presses. Some portions of the fruit are given skin contact in order to extract flavor and body. After pressing to under 1 bar, the juice is cold settled prior to the fermentation with selected yeasts at 15-18°C. Maturation and storage in stainless steel tanks on yeast lees prior to preparation for bottling.