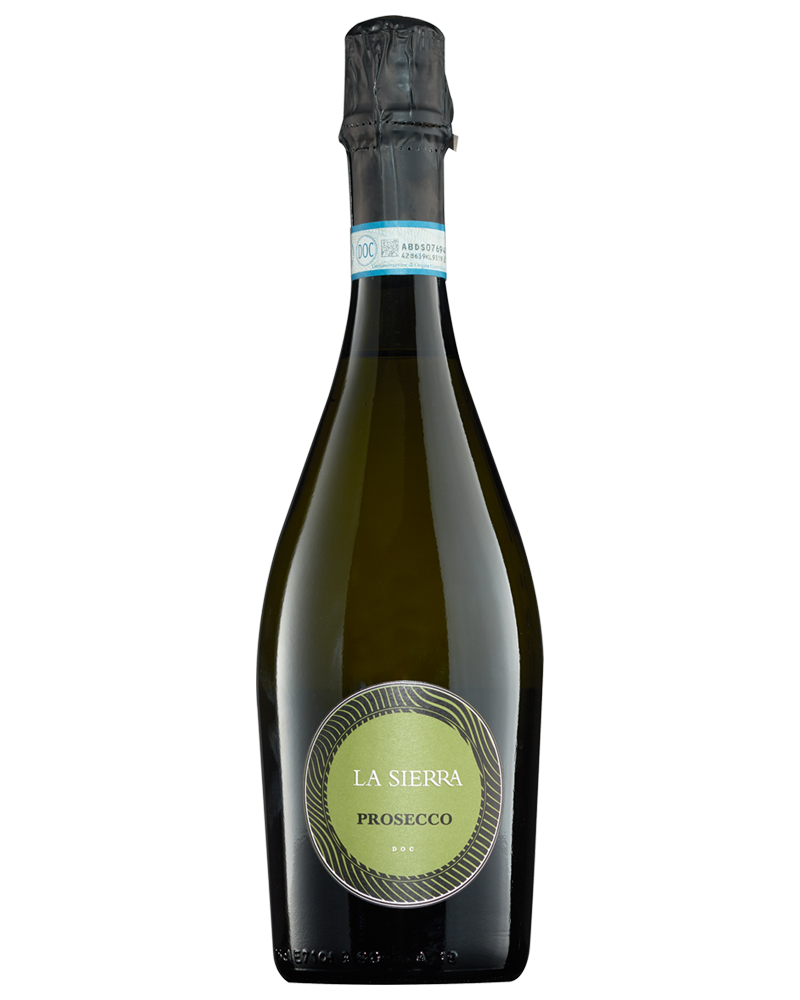 LA SIERRA PROSECCO DOC
Spumante
Fine Italian bubbly without the price tag of French Champagne. Prosecco is Italy's most popular sparkling wine and La Sierra Prosecco embodies everything that Italians love about this wine. Crisp fruit flavors are accented with a fresh and delicate aroma from grapes grown on the hillsides of the Treviso.
La Sierra Prosecco DOC is made entirely of Glera grapes. It's easy-to-drink style makes it a versatile food companion. Our wine team personally oversees the entire process, from the vine to the final selections, utilizing their rich knowledge of every hill and terroir in the Prosecco DOC to source the best grapes of the region.
Aromas of fragrant spring flowers, pear and apple-like fruit. The palate is a fine string of bubbles that is your first indication of the quality of this Prosecco. The flavor is soft, with a creamy fruitiness that hints of almonds. La Sierra is great as an aperitif or with dry sweets and soft cheeses. Serve well chilled.