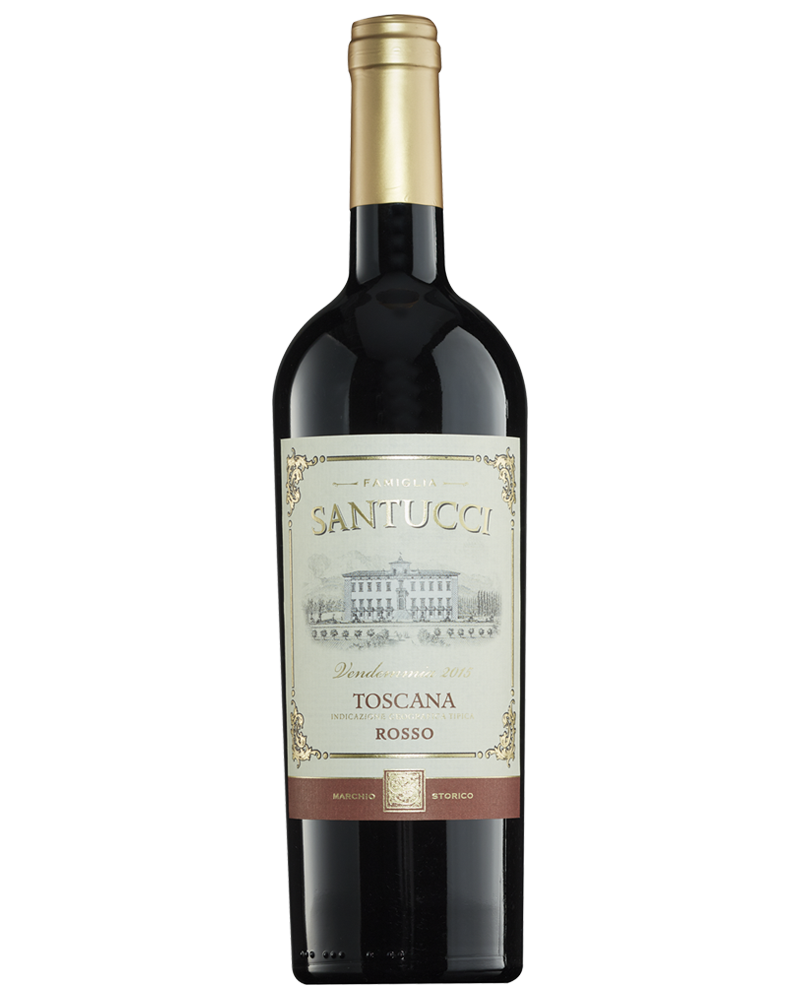 Famiglia
2015 SANTUCCI TOSCANA ROSSO
The literal translation of "Rosso di Toscana" is "red wine from Tuscany".
"IGT" on the other hand is an acronym for indicazione geografica tipica, which rendered in English, means "typical geographic indication.
Rosso di Toscana IGT" is the name of an appellation.
There is something inherently special and charismatic about Santucci Toscana Rosso. Some say this is instilled by the vine, while others are charmed by the balance and full flavor. What wins us over is the wine's proven food-friendliness. The contrast of tart cherry, plum, and strawberry flavors fuse with earthy notes of oregano, smoke, and tobacco, making it a wonderful dinner companion. The Santucci Toscana Rosso hits every flavor note we expect, leaving us to want nothing else, except for maybe a few more bottles.